I hope I can write this out correctly as this is generally a throw everything in a pan willy nilly type of dish. When my mom makes this she slices the potatoes thinly and layers everything neatly in the bowl...but I'm not my mom.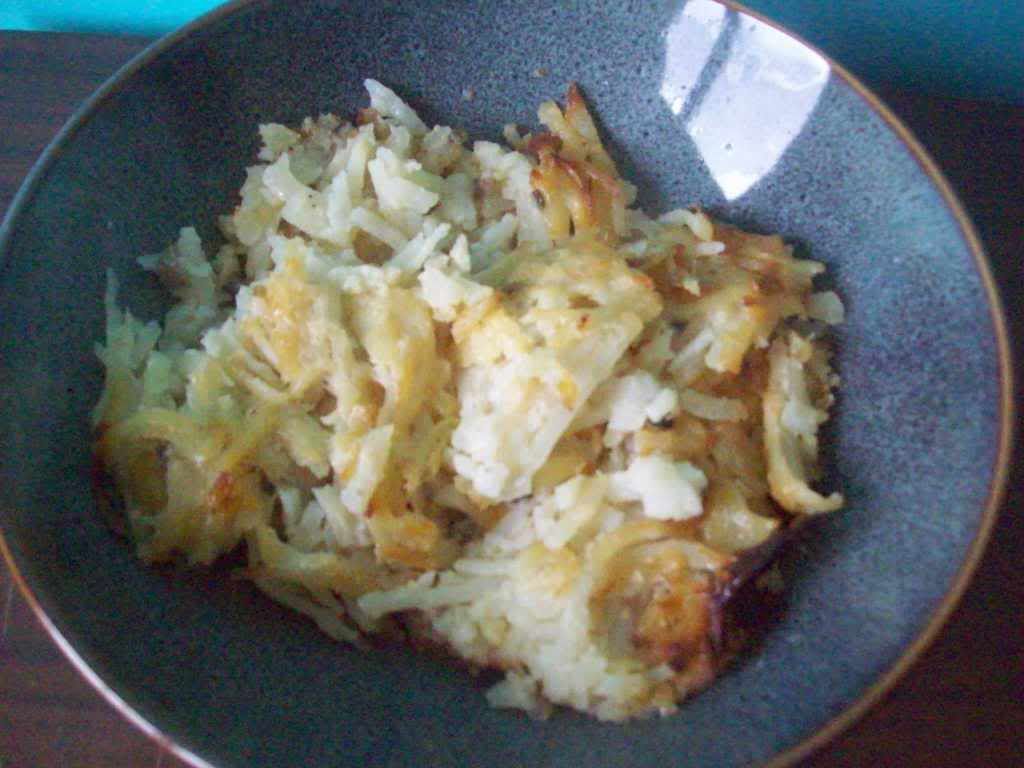 Makes 2 11x17 lasagna pans.

6 20oz bags Hash brown potatoes
6 10.5oz cans condensed cream of mushroom soup
2 sticks of butter
2/3 c flour
salt
pepper
milk
onion, chopped (optional but highly recommend)

Thinly sliced potatoes is what's originally called for. I find the hash browns quicker and they were on sale. If you use sliced potatoes you'll have to increase your cooking time (by about an hour, I'm guessing)

Mix potatoes, onions and cream of mushroom soup
spread in pan
drop pats of butter over top of potatoes
sprinkle flour over potatoes
mix a little milk into potatoes until they are loose
add more milk over potatoes until it reaches the top of the potatoes
add salt and pepper

Bake about 2hrs. Top will be golden and crispy. Potatoes will be soft.

Notes...
* Due to an onion intolerance (and onion haters) I make one with onion and one without.
* If you like a "soupier" dish decrease flour and/or increase milk.
* Use caution or protect the bottom of your oven as this dish can boil over if the pan is too full.